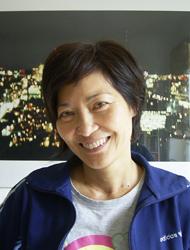 Lina Yap
Contact
Institute for Socio-Economics
Leibniz-Centre for Agricultural Landscape Research (ZALF) e.V.
Eberswalder Str. 84
D-15374 Muencheberg
Lina Yap in CIVILand
Lina Yap joined the junior research group CIVILand in July 2009. As the project assistant she supported the team in the organizational and editorial aspects.
Biography
Lina studied Veterinary Medicine in Canada. She practiced in various small animal hospitals in the greater Toronto area before her move to Germany. After learning German, she explored editing and translation work. She enjoyed freelance work during her early parenthood, editing and translating scientific articles before joining CIVILand in 2009.
Attended Conferences/Workshops
2011
10 – 12 November 2011 Payments for Ecosystem Services and their Institutional Dimensions, Berlin.
14 – 15 April 2011 "Towards 'The big environmental society'? Civil society, private sector and the state in landscape governance, nature conservation and ecosystem service management. A transdisciplinary British-German Symposium" in Cardiff, Wales.
---
© 2023 Leibniz-Zentrum für Agrarlandschaftsforschung (ZALF) e.V.
Online: http://www.civiland-zalf.org/en/team/lina-yap/index.php
Datum: 22.03.2023